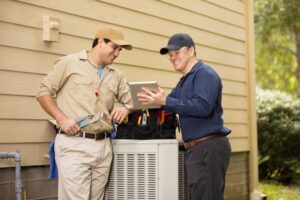 Maintenance helps prevent 85% of repairs your air conditioner may ever need by allowing our technicians to thoroughly inspect the system and alert you to any smaller wear-and-tear needs the system has before they grow into bigger emergencies. So in short, yes, maintenance really helps you avoid AC repair. Of course, it's easy for us to say that, but a little bit harder to feel reassured as a homeowner, right?
We understand. This is why we've decided to share with you the many benefits of maintenance, below, and why you should look into enrolling in our Energy Savings Agreement (ESA).
Don't forget! Last week we wrote about the deal we're currently running for maintenance. There's no time like the present to sign up–limited appointments available and the offer expires 8/15.