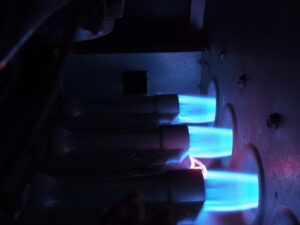 The #1 potential furnace danger for homeowners to be aware of is a cracked heat exchanger. Now, this isn't to say that furnaces are inherently dangerous, because they're not. But this is a very important blog post to read if you are using a gas furnace to keep your home warm.
When not properly maintained, a gas furnace, especially one that has aged to about 10-15 years, can become hazardous. The same can be said for any gas-powered appliance, as any one of them has the potential to develop safety problems depending on how they're cared for.
While your gas furnace does have a special safety feature that turned the system off if something malfunctions internally, a cracked or damaged heat exchanger can be subtle, and insidious. Read on as we explain.