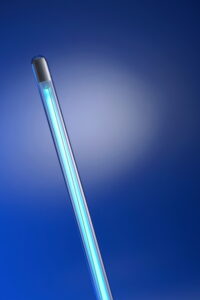 After a year of going through a pandemic, homeowners are aware now more than ever how important the quality of the air they breathe is. What you may not know is that, with the right indoor air quality products and services, you can greatly improve the quality of your indoor air.
Without the right products and services in place, your indoor air quality can actually be worse than that of outdoors!
While no product will 100% guarantee the lack of virus transmission in a home, something like germicidal lights, otherwise known as a UV air purifier, can certainly help lower the risk. Read on as we dive into what this type of air purifier is all about.