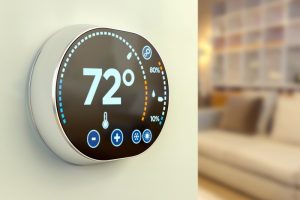 When an air conditioner starts experiencing trouble, often the first thought homeowners have is that it must be a problem with a broken component within the system, or perhaps the culprit is a dirty filter that needs to be changed. These very well could be the problem, but another likely cause for alleged AC disrepair is the thermostat.
A malfunctioning thermostat is not going to send the right signals to your HVAC systems. The thermostat is tasked with telling these systems what to do and how long to do it for, and if you have an outdated thermostat–like a basic digital thermostat or even an old manual slider thermostat–you could be missing out on comfort and monetary savings.
Read on to see what an upgrade to a smart thermostat can do for your air conditioner!