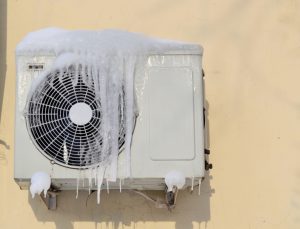 We're getting to that time of the year when you won't need to use your air conditioner on a daily basis much longer. Fall is officially here, and this means furnaces and boilers are turning on and your AC can hibernate soon.
But AC systems shouldn't be left alone after they stop working for the year! Unless you're using a heat pump for your home comfort all year, there are a few steps you'll need to take to shut down the system for winter. This will help you protect the air conditioner and ensure that it's in great shape next spring when it's time to maintain and use it again. Read on as we uncover just how to shut down your AC for fall for successful use in the spring!
Tackle Outstanding Repair Needs Now
Before you do anything else, have you had any AC troubles over the summer? Did you address repair needs? No matter how soon we get to turn off our AC systems for the season, malfunctions should be repaired ASAP. This is because letting a repair need linger for too long can lead to an emergency—nothing short of a complete system breakdown. Be sure to schedule repairs today!
Turn Off the System
No, we don't just mean making sure your thermostat is in "heating mode" rather than "cooling mode." We mean actually physically turning the air conditioner off. The reason we recommend this is because if there's a brief heatwave and the air conditioner cycles on, ice and water can get sucked into the outdoor unit.
To avoid this happening, you'll want to shut the AC completely off. In order to do this, you'll need to locate the system's breaker switch outside—it's typically located under a flip-up lid near the condenser unit. Open the lid and turn the switch to "off."
Clean the Outdoor Unit
First, use a broom to gently brush off leaves, branches, lawn mulch, or any other debris around the condenser unit. Then, using a hose on low pressure, wash down the outside cabinet. It's important to ensure no debris is left within a couple feet of the outdoor unit.
Cover the Outdoor Unit
The last step is to place a waterproof cover over the outside condenser unit in order to protect its interior from water, ice, and anything blown around by inclement weather, like branches.
You can purchase one of these covers at just about any hardware store! Alternatively, you can fashion your own cover from tarps and ropes or bungee cords. Just be sure it's secure so it can't be blown off during a storm, and you're all set.
Following the above steps will ensure that next year when you go to use your air conditioner, you'll have the peace of mind that it's ready to do its job. Of course, the first step you should take in the spring is to have AC maintenance done, but it's a lot less likely our techs will find problems if the AC was protected over fall and winter.
Contact Premier HVAC Services for quality Chambersburg, PA HVAC services.