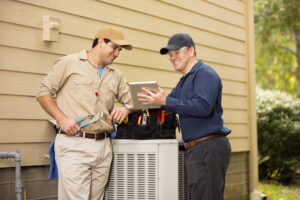 It's easy to put off AC repairs. Your air conditioner begins to make an unusual sound and you have all the best intentions to call for service, but time gets away from you. Days turn into weeks and weeks turn into months.
But eventually, you will have to make an AC repair whether you like it or not, because the problem will reach its breaking point and your air conditioner will stop working completely.
You can avoid a complete breakdown by scheduling an appointment for AC repair in Hagerstown, MD while your air conditioner is still operating. Keep reading to learn more about AC problems that you want to get fixed sooner rather than later.