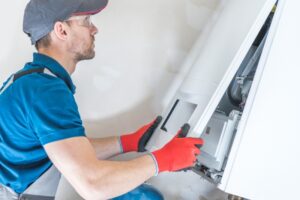 Effectively heating homes in our area is no easy task. You need not only a powerful heater, but also one that's going to work efficiently and not leave you paying an arm and a leg for comfort.
Ensuring this is the case starts with hiring a professional technician for your furnace services, whether you have a gas-powered heater or an electric one.
That said, let's address that maintenance question! A gas furnace has many components in it that you likely know could potentially become hazardous if not dealt with correctly, like the gas lines, pilot light, or heat exchanger. So, you probably know this system needs maintenance. But what if you have an electric furnace?
Well, then it still needs annual maintenance! Read on as we explain why.