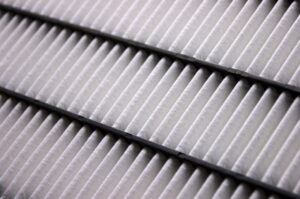 If you use a furnace in your home, then you know the satisfaction of turning it on for the first time in fall or winter and getting that rush of warm air. Naturally, if you turn it on and something goes awry, you're going to panic. However, you should know that there are actually steps you can take to avoid this.
No, we don't expect you to service your furnace, but we can make you aware of what can be done to help you avoid sudden, surprise, and expensive malfunctions. For example, have you scheduled heating maintenance yet this year?
During professional maintenance, our technicians thoroughly inspect, clean, and adjust the components that need it, which ensures that your heater works as efficiently and effectively as possible for as long as possible. In addition to professional services, there is one more small maintenance task that you can and should do on your own every 1–3 months—change the air filter! Read on to learn why this is necessary.