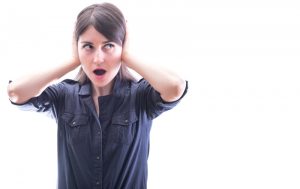 Wouldn't it be great if our home air conditioners could self-diagnose their malfunctions and report them back to us in detail? Honestly, this probably isn't too far-fetched of an idea … but in the meantime, it's not a reality.
For now, you have to rely on other means to know if your air conditioner has something wrong with it. Perhaps it's a sudden decline in cooling power, or an unexplained spike in your utility bills. It may be that your circuit breakers for the HVAC unit are constantly tripping.
And then there's one of the most common signs something is amiss with your cooling system: loud or unfamiliar noises. Pretty much any sound you hear that you've never heard before should be cause for alarm, but below we've uncovered six of the most common noises we get called for.